Welcome to my man cave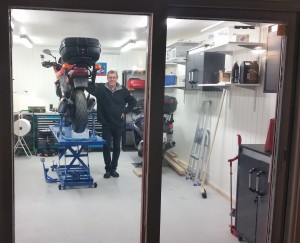 Testing out a new type of blog. Trying to document my MC projects. Hopefully at help for myself an others with the same interest. Scroll down for for new posts.
The main idea with this blog is to use it as a reference guide for Suzuki GT 750 engine overhaul. Don't hesitate to give me feedback and guidance if you see me doing it wrong.
The GT is now back on the road and the overhaul seems to be a success. I will contiunue to update the blog. More Suzuki stuff, but also posts about my Kawazaki ZZR1100cc and my Yamaha tdm 850cc