Upper part of the crankcase
Started the day planning how to mask and paint the upper part of the crankcase. The lower part is left as naked raw aluminium as it came from the factory in 1976. I know it's common to paint both parts as it will look better, at least in the beginning before the lower part of the crankcase is getting worn after some time on the road. Then I got a second thought, why not polish the parts. All side covers will be polished and if I polish the visible parts of the crankcase it might look good. And I don't have to worry about any damage on the paint during the assembly process.
Here is the result: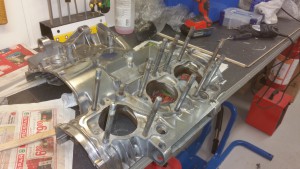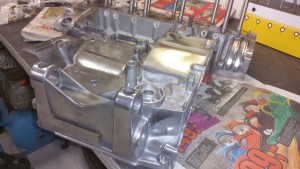 I think the result came out quite okay using AutoSol.