GT750 rear wheel
Time to build a rear wheel for my GT750. Was able to get a new original Suzuki rim, spokes and a used hub, and now it's time to get the job done. The wheel mounted on the bike has some broken spokes and a dent in the rim I can't repair. Better to rebuild a new one and keep the old as spare.
Removing the bearings from the hub.
A bit sanding and polishing of the hub.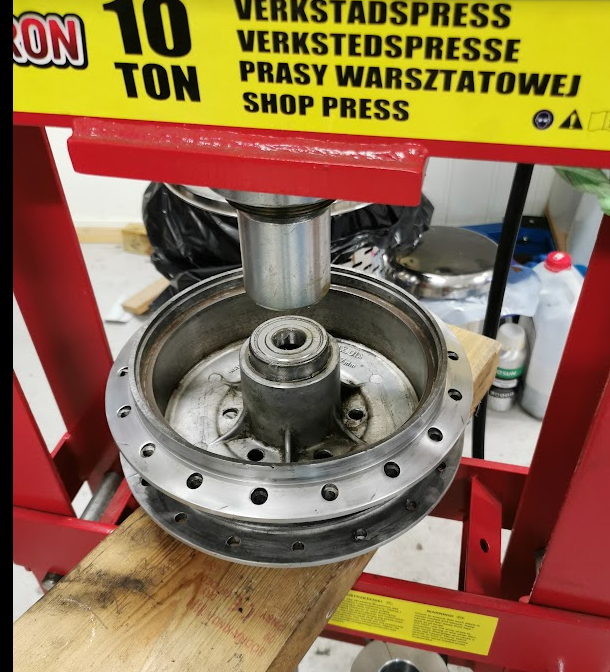 Mounting new bearings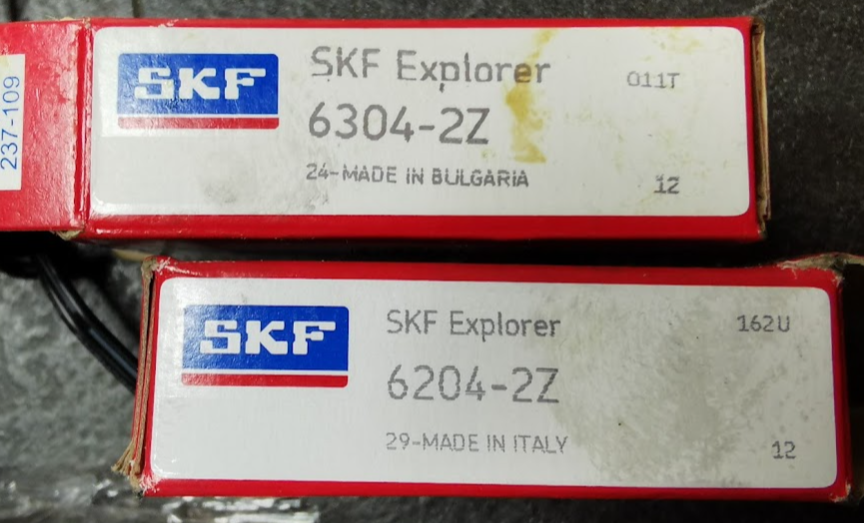 Next step, make sure you have all the parts organized: 18 inner side spokes and 18 outer side spokes

And what to do now ? Not sure, but I have done this before. Therefore I'm jumping to some old post on my blog:
GT380 front and rear wheels:
I will follow my own procedure shown in the links above and will post an image of the rebuild rear GT750 wheel when I'm done later today.
Step 1 (after studying my old GT380 post)
Please notice. I have some old scratches in the hub from the old outer side spokes. If you want them to be hidden with the new ones, remember to mount the inner side spokes at the opposite directions as I did in the photos above. Inner and outer side spokes have always the opposite directon of mounting, and you have to do the inner sides first. And once again, don't do this for the first time if you have not study my old GT380 post about this topic.
Done:
Adjustments: Once again, I checked out one of my old post about the topic:
Done 🙂