Got a surprise when starting to assemble the cylinders. Some of the 8mm stud bolts where missing and had been replaced with 6mm bolts.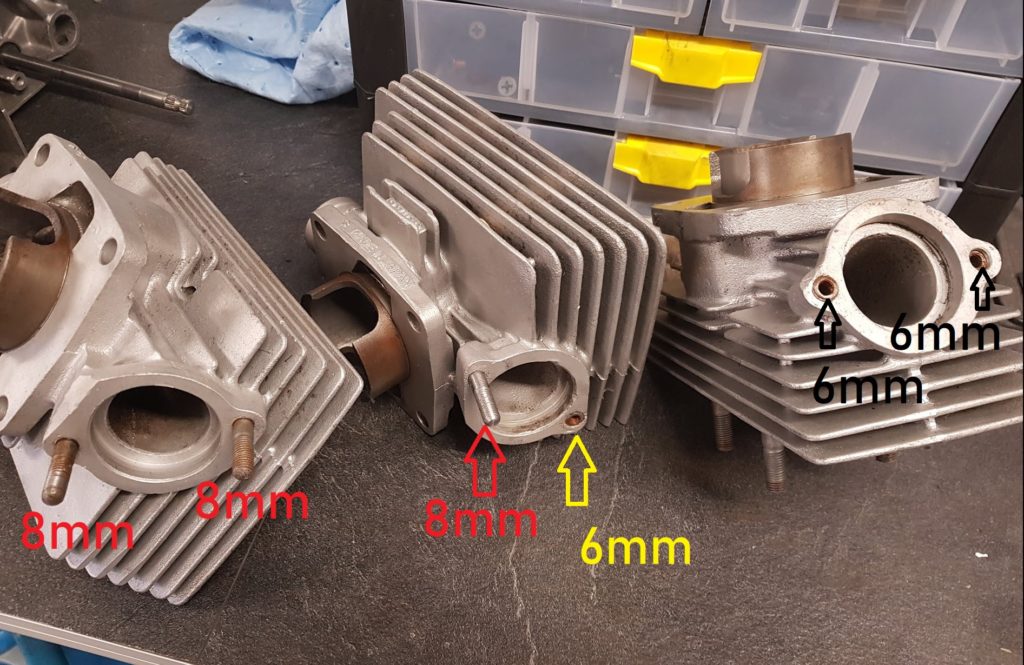 This is what happens when working on a 48 years old project. Previous owners must have been too careless while mounting the pipes, as usually, too much torque and the threads are gone. A bit odd fix. They have used 6mm insterts in three places. I can't have a mix of 8mm stud bolts and 6mm bolts. Not on a bike as stunning as this 🙂 So, what to do ?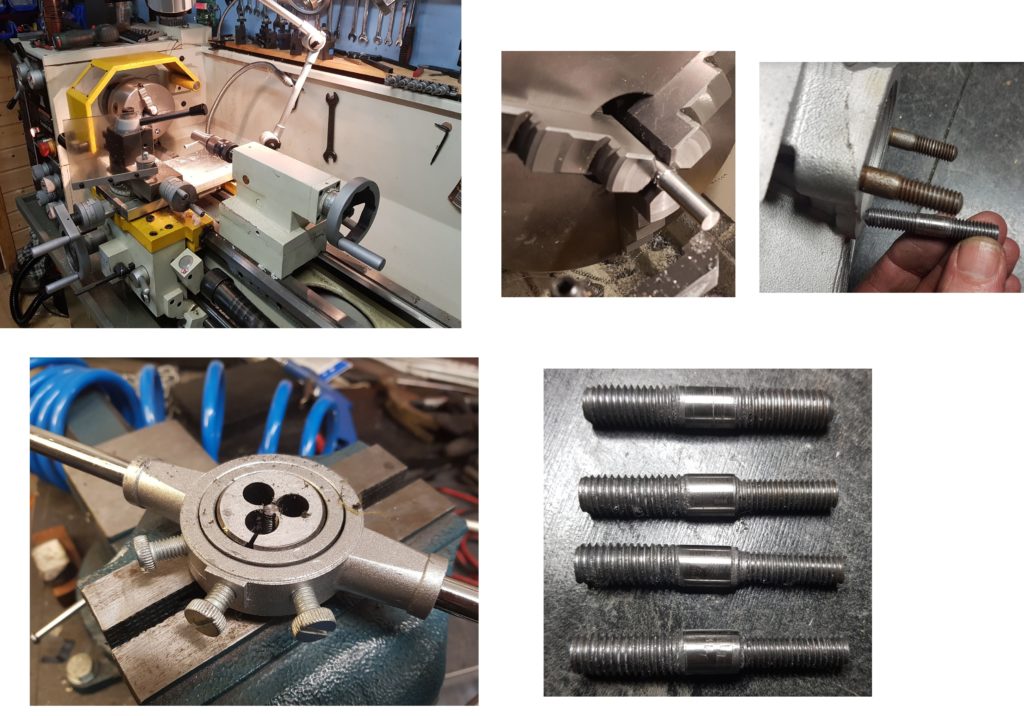 Having a lathe is a big advantage while doing overhaul on a bike, a worn out bike.
Made four new studs. One original with 8mm threads in both ends and three with 8 and 6mm. One of the 6mm came out a bit bent, will fix it.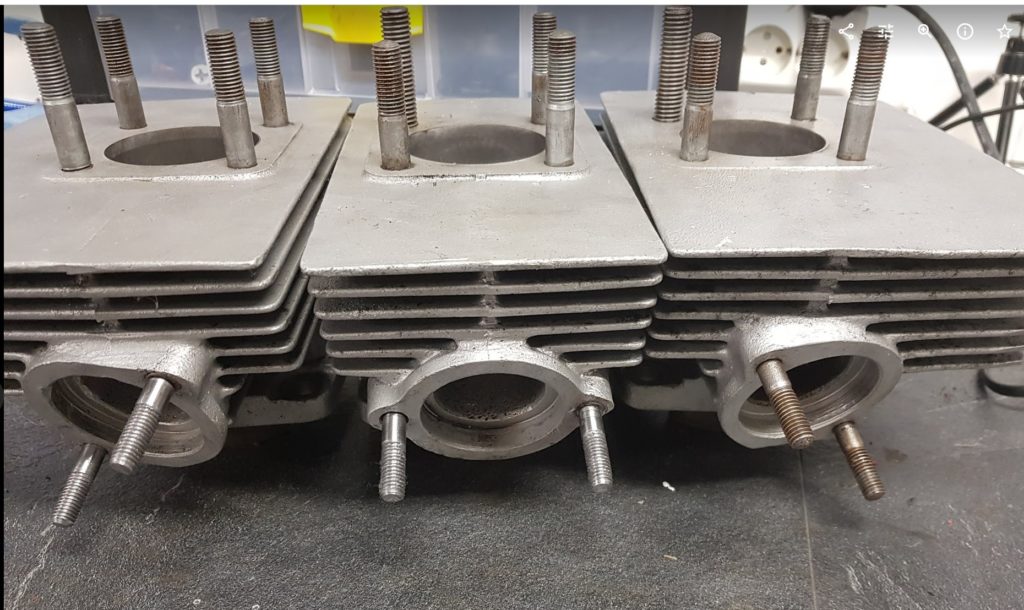 Done ! 🙂
Threads :
I did a refresh of the threads on both the bolts and the nuts. Not to get a surprise during the mounting.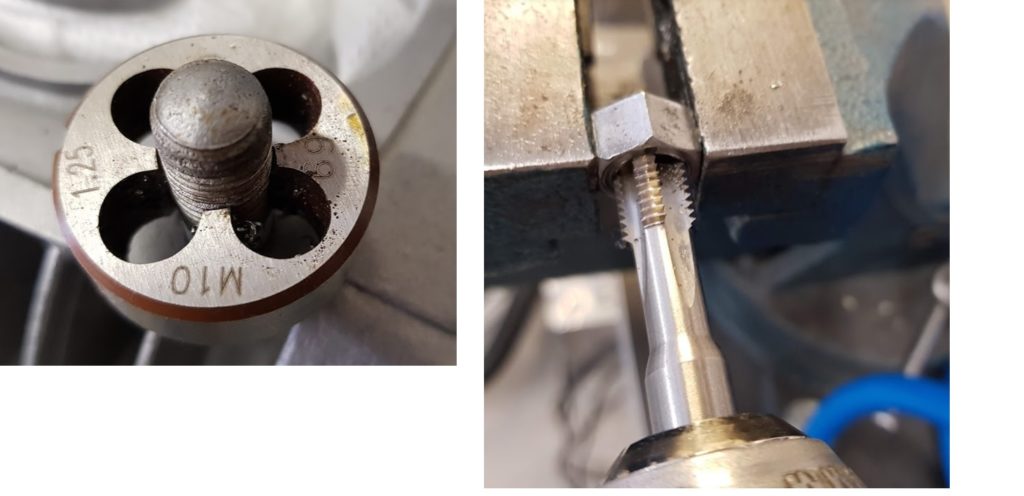 10mmx1,25mm fine pitch threads.
Piston rings: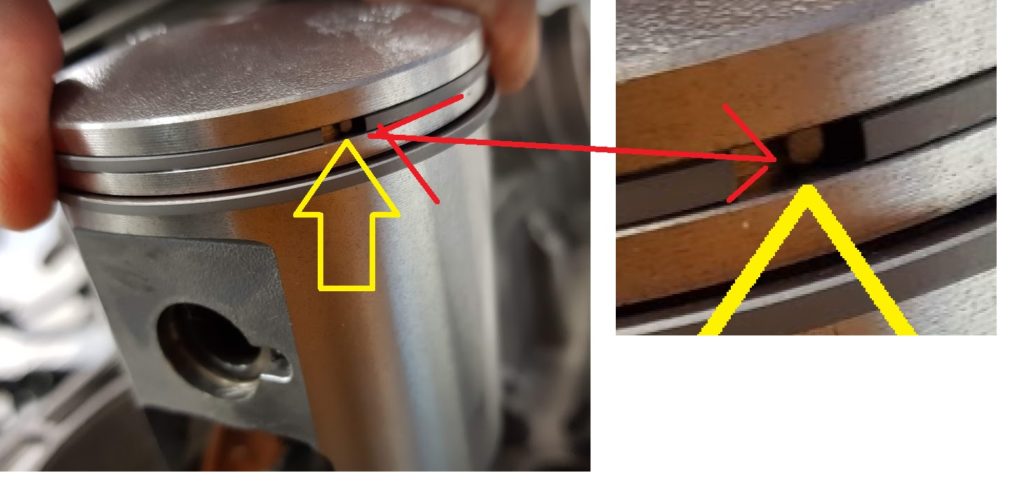 Before mounting the cylinder, make sure the gap in the piston ring is above the pin located in the groove.
Mounting of the cylinders:
Mount the gaskets and start with the cylinder in the middle. Apply some 2-stroke oil and slide the cylinder down. Don't forget about the position of the piston ring to close above the little pin. Should slide easy down, not needed to use any force.
The last one and it's done.
I was not able to find any torque settings for the cylindres, only for the cylinder head. Since there is no space to use torque wrench on the nuts I used the tools I had and fasten using sensible amount of torque 🙂
SRIS:
All of the cylinders have plugged SRIS outlets. I will therefore mount the case without the SRIS valve no.17. Dont' see any issues of burning a bit more smoke at startup.