Paintwork in a greenhouse
Greenhouse in the Man Cave:
The heat is always on in the Man Cave and the temperature will be ideal for painting. A greenhouse will give the protection needed for the work. Can't use spray cans without a tent for protection. A low cost greenhouse will do the job.
As long as it's winter outside and freezing cold the paintwork has to be done inside.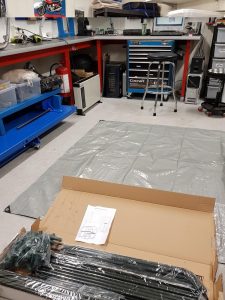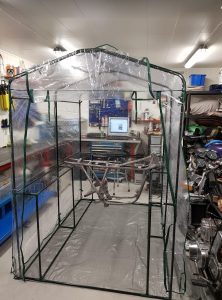 Quite easy to assemble, took me only about 30-40 minutes.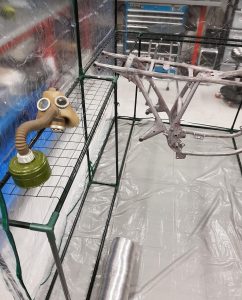 Ventilation in place + an unused gas mask from WW2.