Mounting the water pump
Finally, after a lot of discussion regarding the facing of an oil seal, it's time to mount the water pump.
Align the pump:
Use the mounting hole inside the case and turn the pump until it's aligned to the groove in the pump, see the yellow arrow.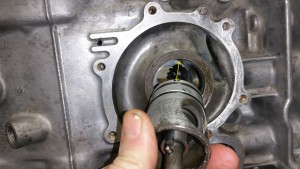 Picture from the bottom side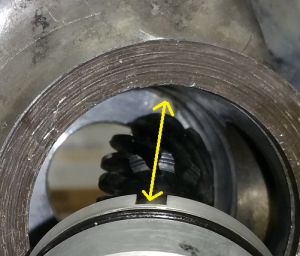 Align against the mounting hole for the screw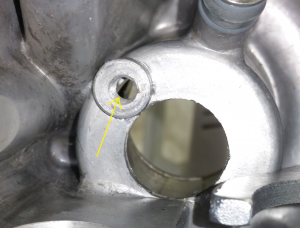 Mounting hole for the screw seen from the other side.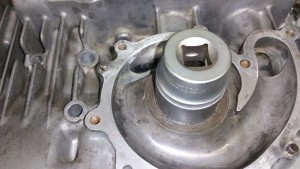 Use a socket for a more easy mounting. Push the pump all the way down.
When you see the groove for the big circlip you know it's at the bottom.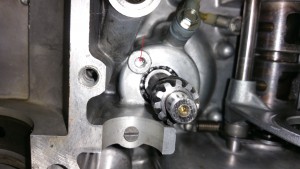 Check the alignment of the groove and the mounting hole, put a small screw driver into the hole and use it to turn the pump if it's not in correct placement. Make sure the groove is underneath the hole. See the red arrow on the picture.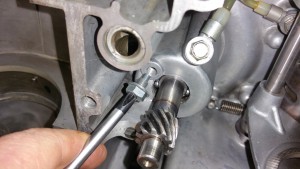 Secure the pump using the correct screw. 6-10 Nm.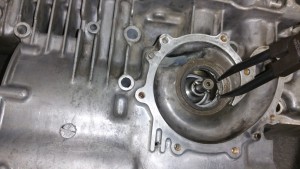 Mount the circlip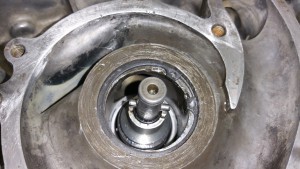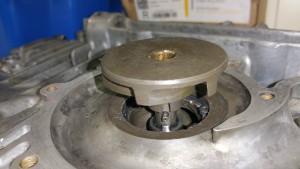 Mount the impeller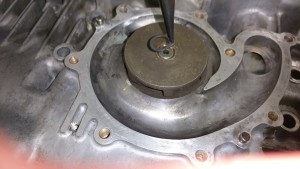 Mount the circlip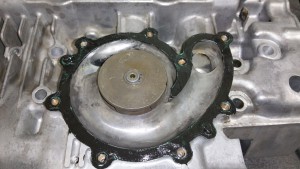 In addition to the new paper gasket you can add a thin layer of silicone gasket to secure the sealing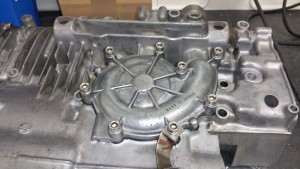 Fasten the bolts, 6-10 Nm according to the service manual.