At last, almost two years since I started the engine rebuild it was time to verify if all my posts on the blog were done correctly. So far so good. Final answer will come after the first test run. Getting the license plate next week. Most of the work on the motor was done after I completed the "Man Cave" and the Man Cave was essential for a successful ending. Old and blind I need light and space for such a job. Hopefully this blog can be at inspiration for others working with the same GT 750 issues and pleasures 🙂
Put the kettle on: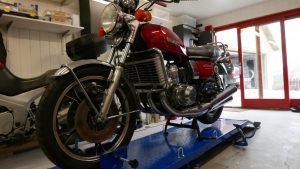 Click on the images for detailed view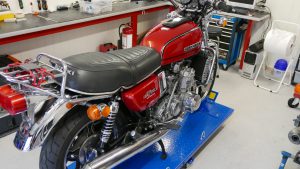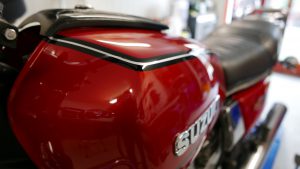 No decals are used, all hand painted by my nephew Thomas Grenasberg.