Kick starter and gear shifter
Two more parts done today with new rubber mounted. The kick starter and the gear shifter.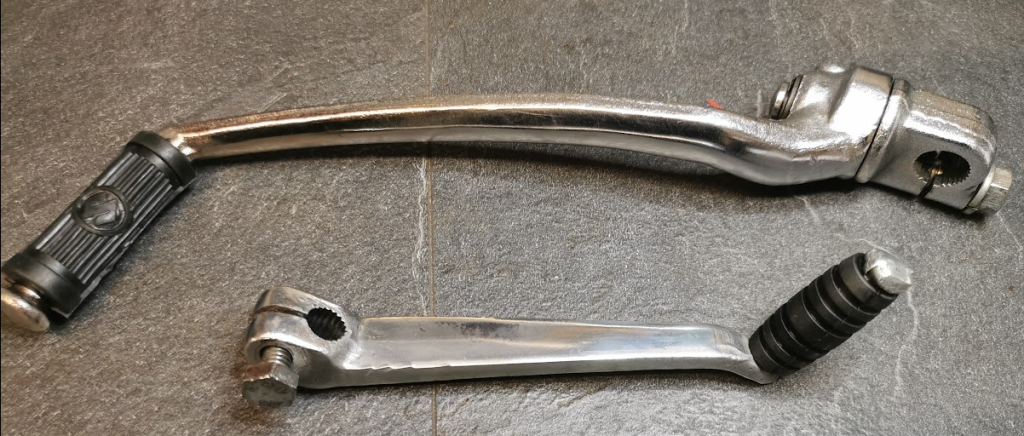 The kick starter was only cleaned and polished + new rubber mounted.
The gear shifter had some bad parts of chrome coming off. I did a gentle sandblasting of the ugly parts and nickel plated the entire shifter without removing the old chrome. Came out pretty good I think.
I didn't do anything with the odd looking edge of the gear shifter. This is how it was made from the factory 50 years ago.