Strip down:
Quite easy, not much can go wrong. I'm trying to sort and organize all the parts  stored in boxes and plastic bags with labels on.
Front: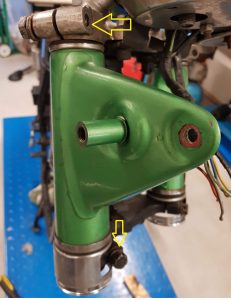 How to remove the fork:
loosen the bolts marked with yellow arrow and pull, drag or knock down the tube until it's off.  All the brackets on the picture are now free and can be removed.
Stearing:
Not sure if this is original from Suzuki. My GT750 had standard roller bearings, not tapered.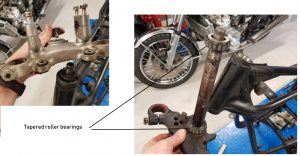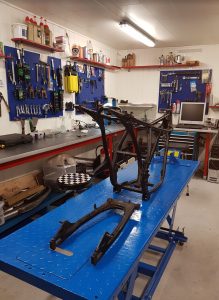 Done, bike in box 🙂