Before mounting the crankshaft, make sure the C-ring is in place in the groove, see the yellow arrow. There is only one to be fitted.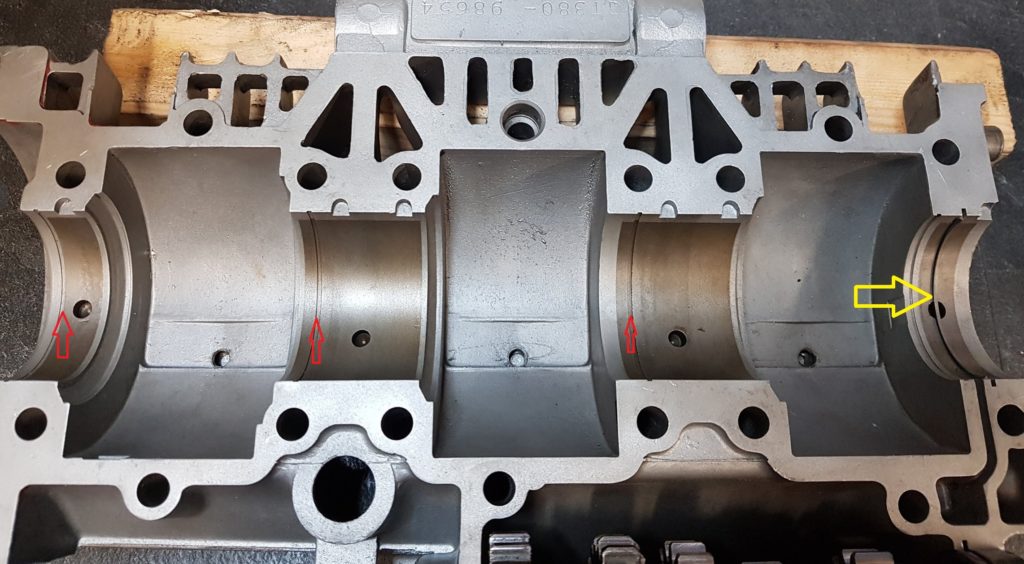 The grooves shown from the red arrows are meant to grab the oil seals. When I got my crankshaft back from overhaul the seals had no marks to fit into the grooves. The old ones had. Don't know why but they should be original Suzuki seals according to the workshop. Probably a design change on later models.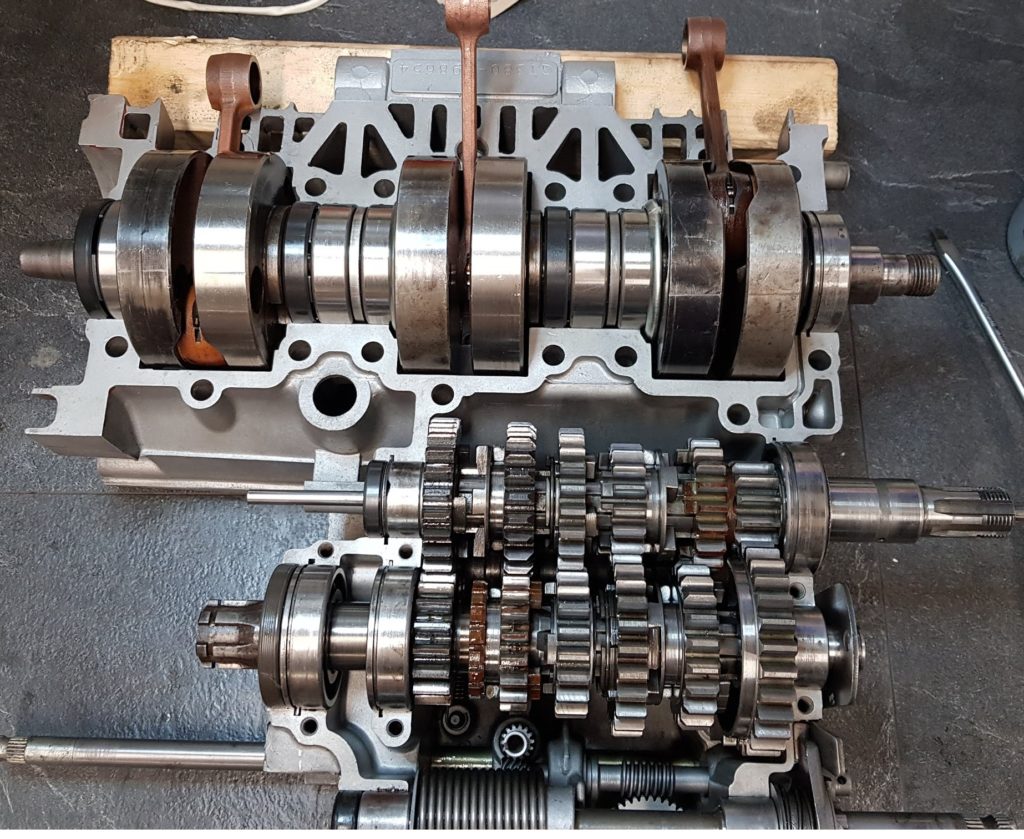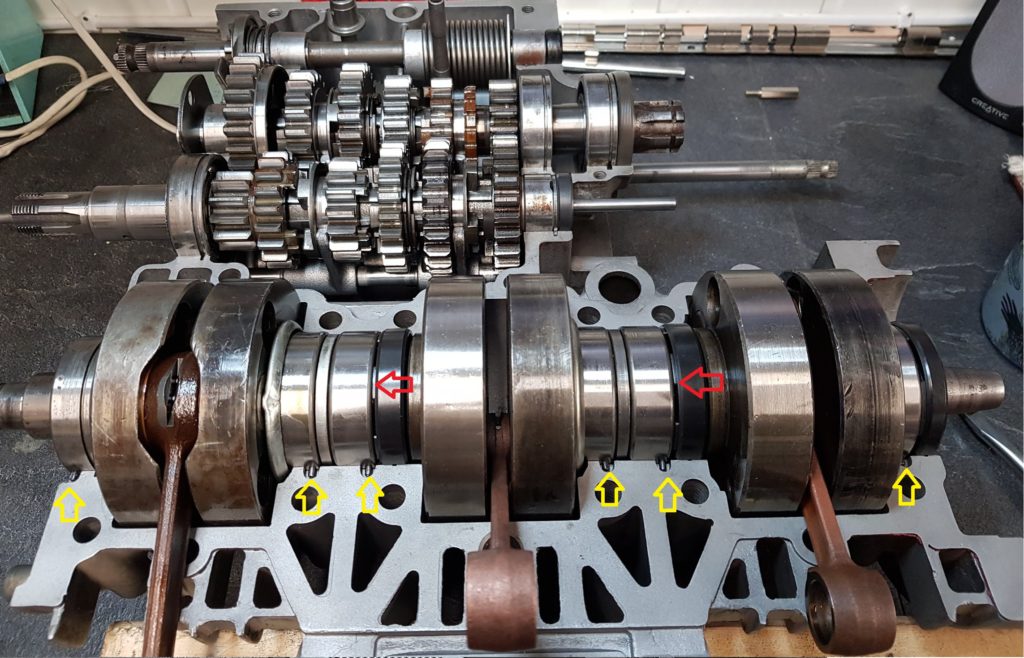 Align the studds into the grooves as shown on the pic.
The seals should be moved into the bearings, see the red arrows.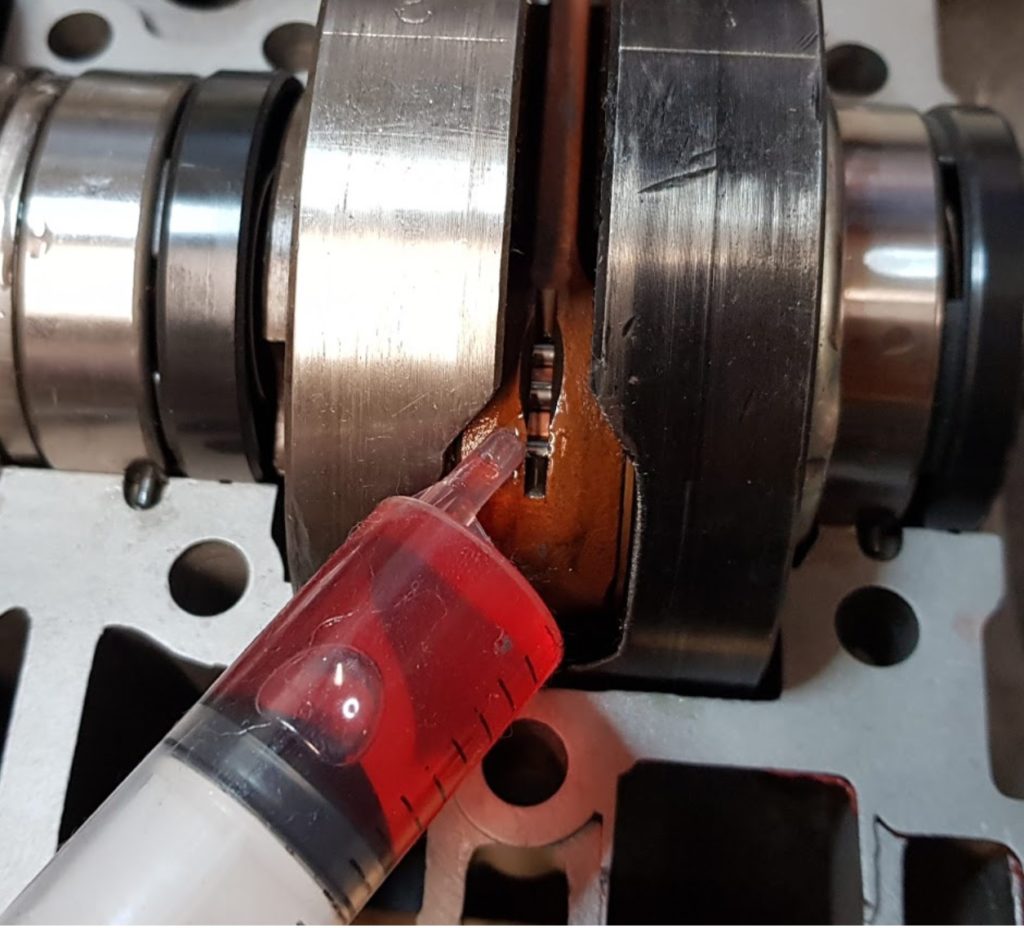 A bit of 2 stroke oil will not harm.