Sandblasting and painting
Did some investments in sandblasting tools. Had to buy a larger compressor and decided to go for a sandblasting cabinet as well.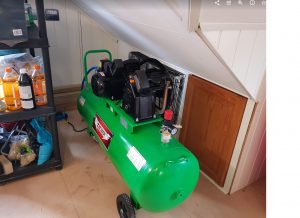 150 litre 2,2 kw 1ph compressor. Placed at the loft in my garage.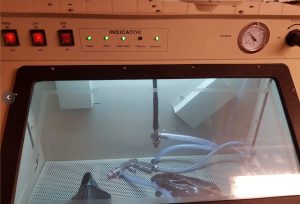 The cabinet is in the first floor of my garage, not in my MC garge ( the Man Cave )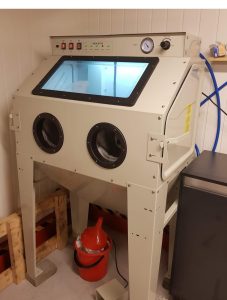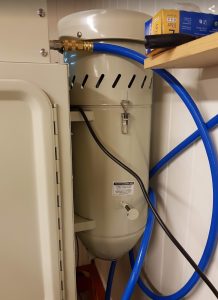 Very pleased with the cabinet. No leakage, probably due to the fan at the rear.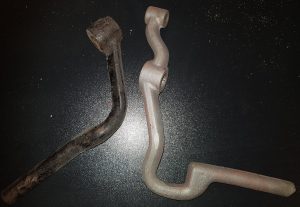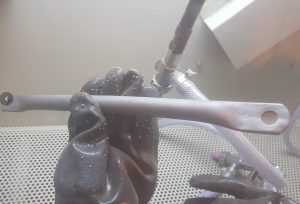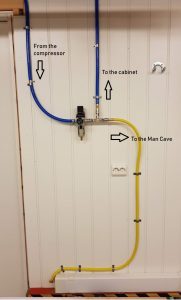 Nice to also get compressed air in the ManCave, away from the noisy compressor.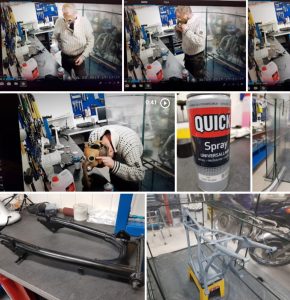 More painting to be done.
By the way, the gas mask is not from WW2, it's a Russian type from the cold war. Replacement filters are still available on Ebay.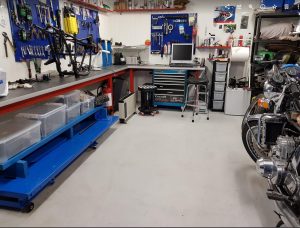 Done, and the tent ( green house) is gone.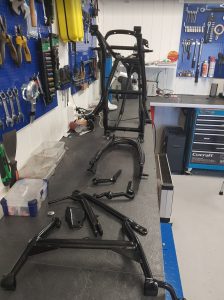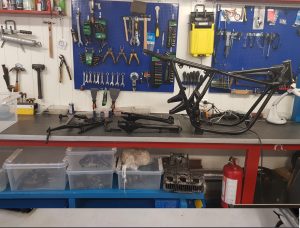 The serial no on the frame was masked and is only covered by primer and ink. Still visible.