Painting the swingarm
The greenhouse is ready for the first paintwork job. 
Warm and cozy indoor, minus C degrees and snow outdoor.
Ventilation is on and the 70-80 years old gas mask from WW2 will become handy.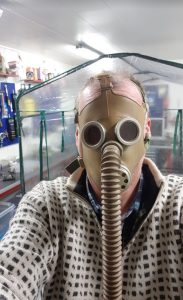 80 years old gas mask giving breath assist while painting a 40 years old frame.
The mask is awesome, brand "new" from the war and works 100%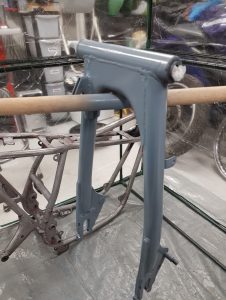 Primer applied.
Next day: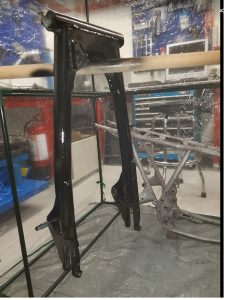 First layer of paint sprayed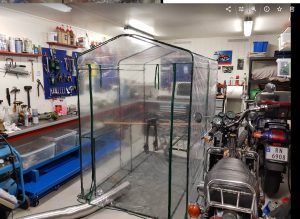 Leave it to dry for the next day.
Have to say it again: not a bad idea to mount the greenhouse 🙂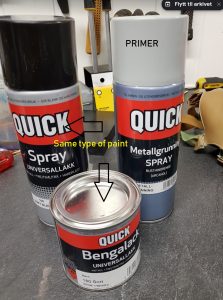 No, it's not 2k products. Not so durable but more easy to apply. The main reason to use this recipe is the following:
The paint in the can is the same type as in the spray can. Regardless if you use 1k or 2k paint you will sooner or later get scratches and marks in the paint. If so, I can easly use a brush and touch up wherever it's needed, with the same type of paint. 
Important to use the correct type of primer, if not the paint can start to boil and it's game over…..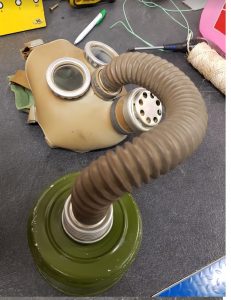 The mask is comfortable to use and has a stunning look 🙂 I don't smell anything from the solvent while working inside the greenhouse. If I later on become a doomsday prepper I already have the gas mask. I think I also have the blue nuclear brush from my military service. WW3, come and get some… ha, ha.