Paintwork
My nephew Thomas is doing all the paintwork. A 100% professional work, a stunning high quality job has been done.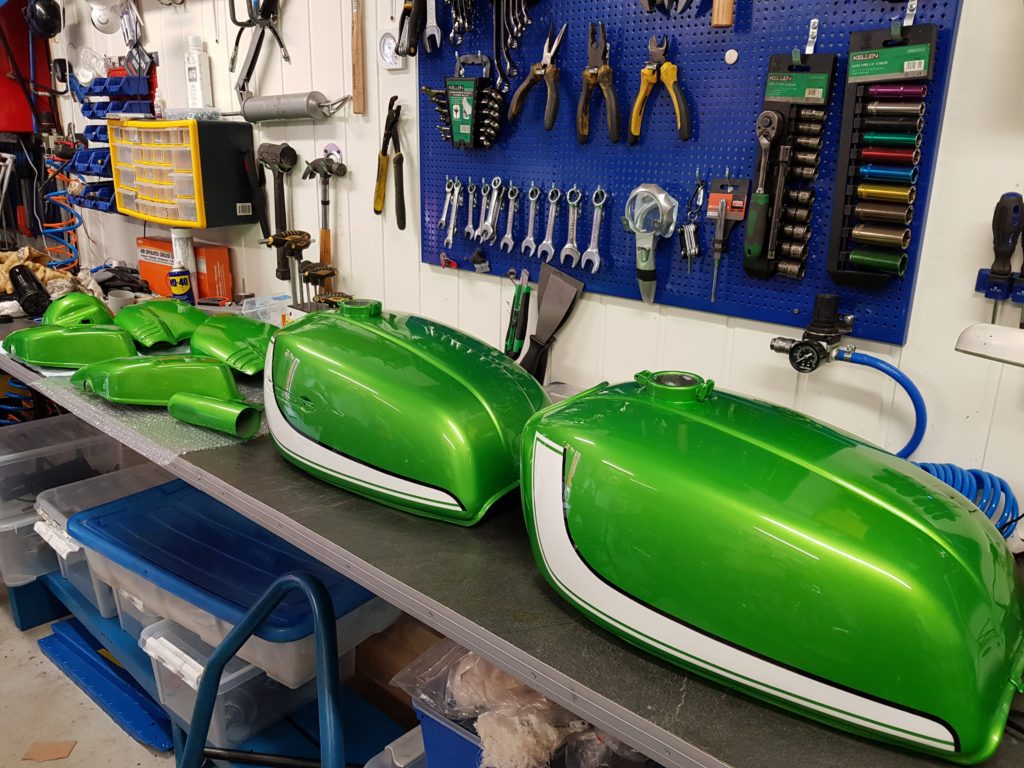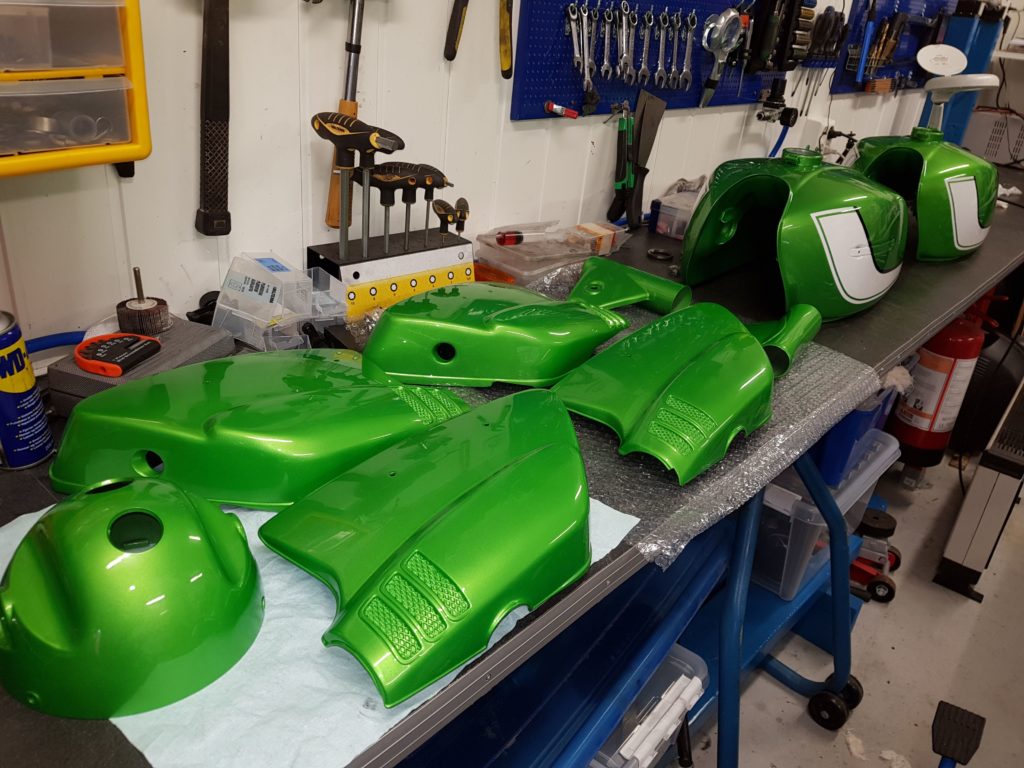 The colour is a bit lighter in real compare to the pictures. It's not original Suzuki J colour, but this is the one I want to have. I'm so pleased with the choice.
Have double up of both fuel tanks and side covers.