First parts to be mounted after closing the crankcase
Rear drive shaft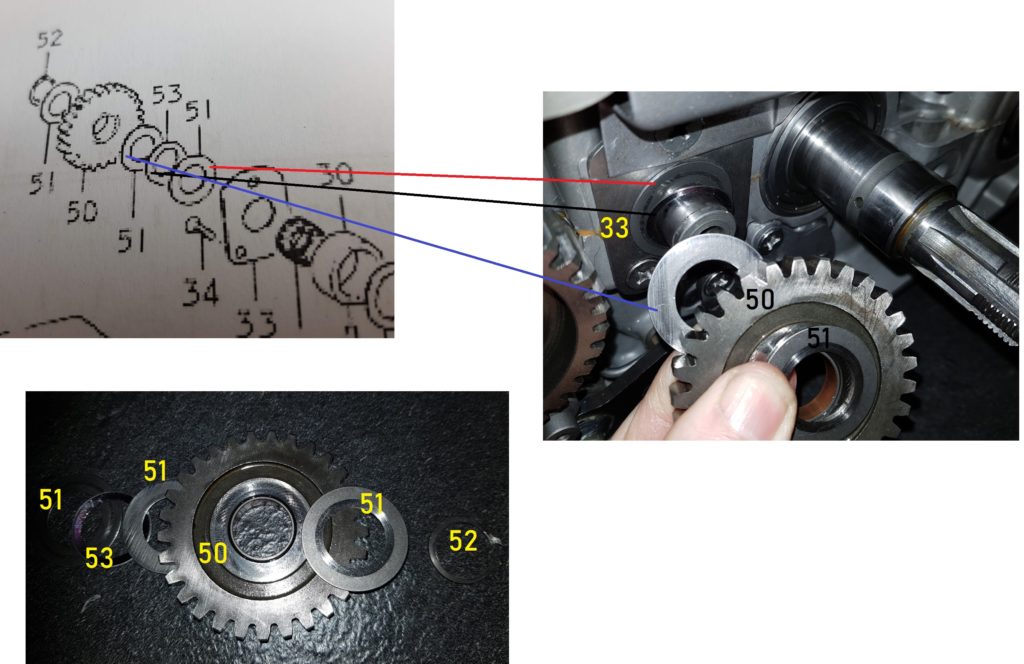 The parts above are for the rear drive shaft. Remember to add thread lock on the screws holding the no 33 retainer
Oil pump and tacho drive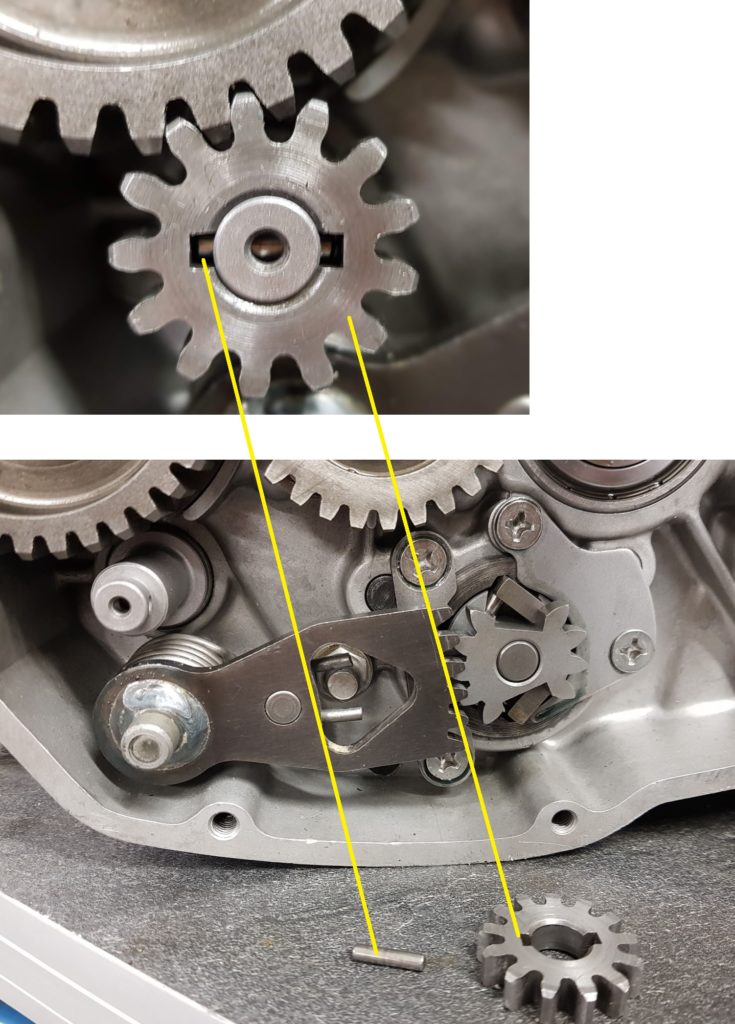 Mount the gear for the axle driving the oil pump and the tacho drive.
Crankshaft gears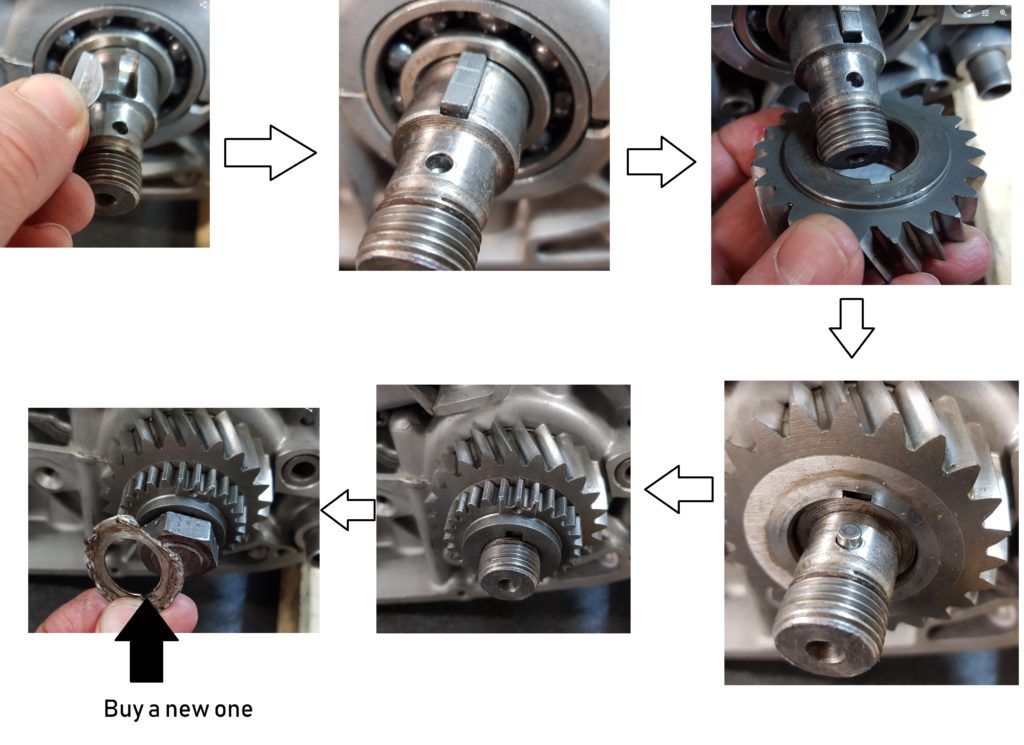 Have to buy a new lock washer before I torque the nut.
Crankshaft set plate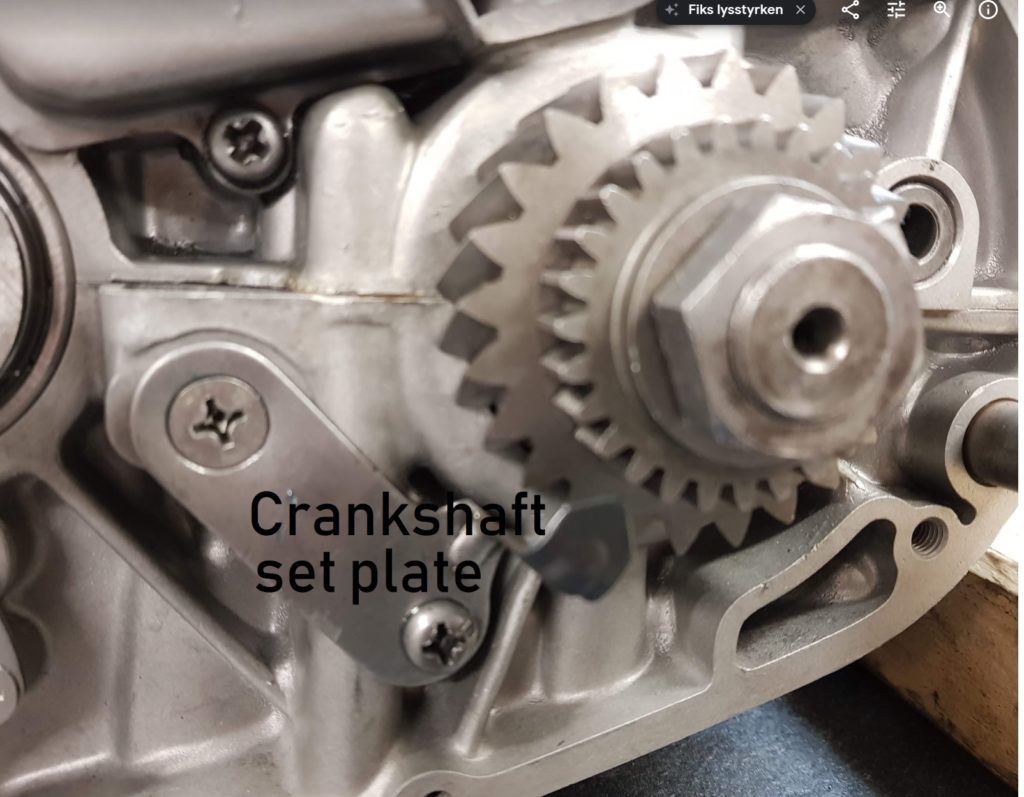 Apply thread lock on the screws.
Clutch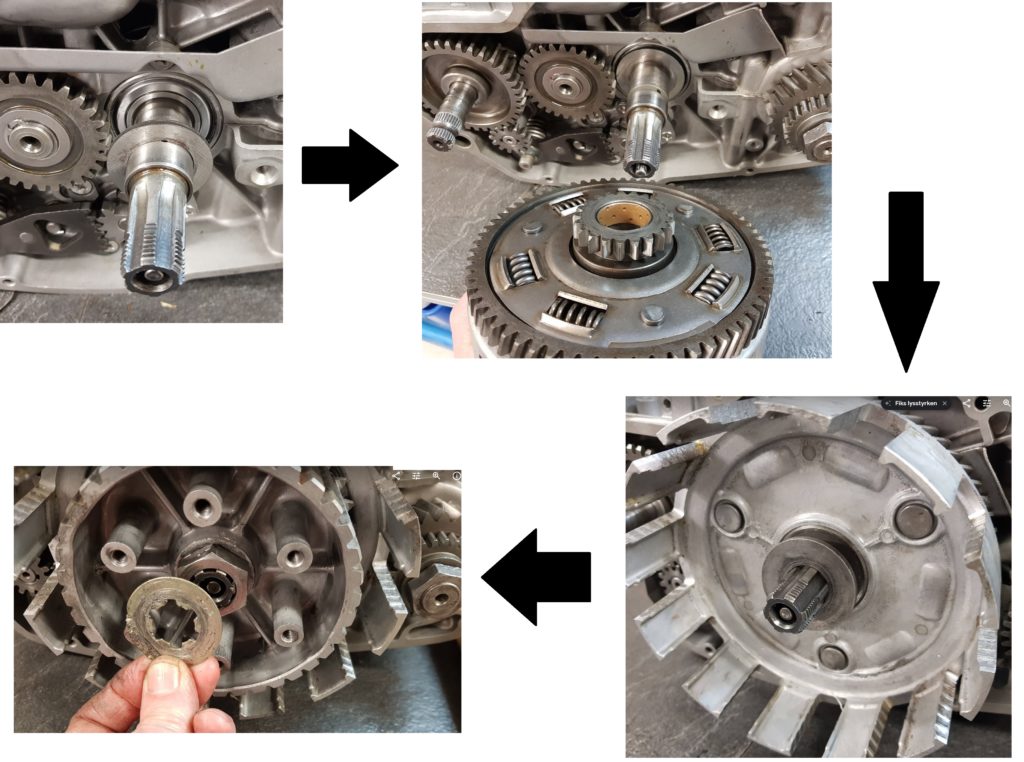 A new lock washer must be bought here as well. Don't mix the thrust washers, they are different.