Anti-surge jets
I bought a new carburetor kit last summer and mounted it for a couple of weeks ago. Interesting to compare with the old one I had. The first test run was promising. After a longer ride I got more and more annoyed about the surging at low rpm. Pretty sure it's more surging compare to the old one. The fuel consumption is better and the color on the spark plugs looks also better while using this kit. If I can get rid of the surging I will keep them on the bike.
The new carb kit has no anti-surge jets mounted. The previous owner said they are all tapped and ready to be fitted with jets.
I don't have a new jet-kit, but I have a lathe and milling machine. Let's make a set of three 0,8mm jets.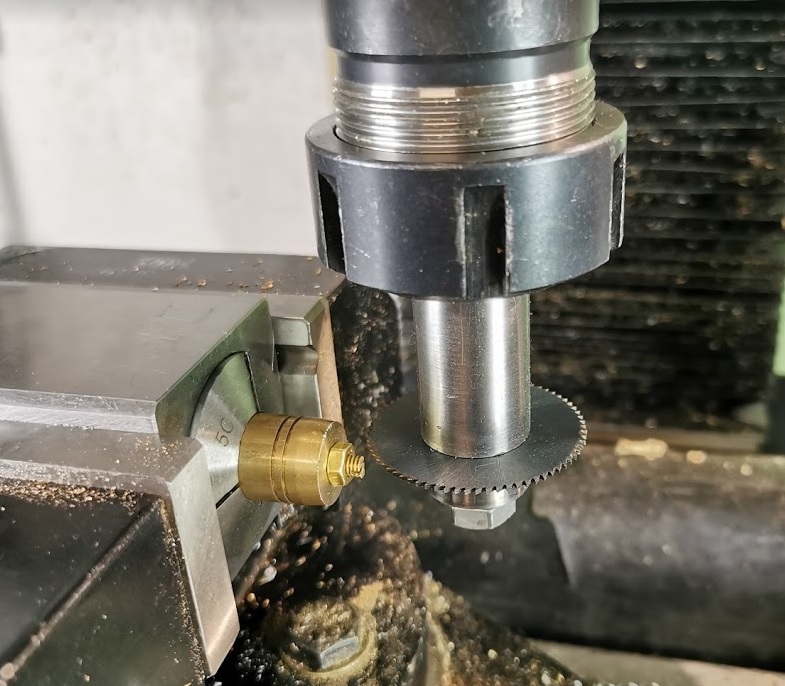 Bulletins no 36 explain how it's mounted :http://www.ozebook.com/compendium/techbuls/index.htm
Jet fitted:
Please read the application note no 36 and follow the procedure how use the 4mm tap.
Test ride:
Very pleased with the test run. The annoying surging issue was gone. 🙂